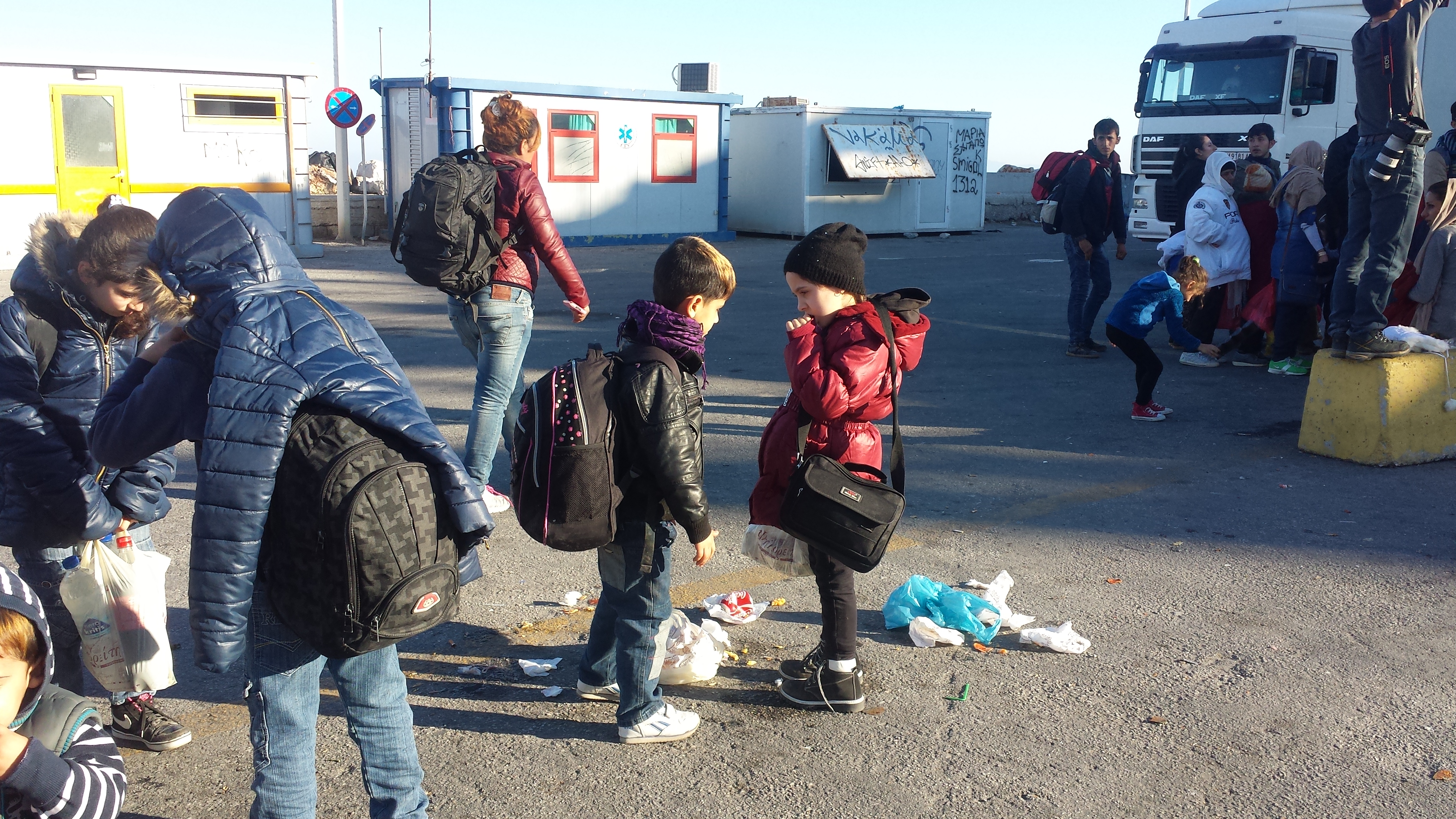 Refugee Emergency Aid
Vast numbers of refugees are making their way across the Mediterranean into Europe in hope of finding refuge.
The arrival of refugees in Europe has sparked a crisis as many countries struggle and are reluctant to cater for the large numbers arriving.
On the 11th of September we launched an emergency appeal to deliver aid to refugees arriving in Europe.
Caravan of Mercy has long been working in Syria and Turkey assisting families that have been effected by the ongoing crisis, and now Caravan of Mercy wanted to help Syrians and other refugees in Europe too.
In September and October Caravan of Mercy visited Croatia and Austria and thousands of refugees received aid such as food packs, fruit and other essential items.
With the ongoing refugee crisis Caravan of Mercy decided to visit the island of Lesbos in Greece, which is the first point of entry for many of the refugees. On the 4th of December a member from Caravan of Mercy departed for the island of Greece with the sole purpose of helping the refugees.
The Aegean Sea Island, which lies less than six miles from the Turkish coast, has seen the unrelenting influx of refugees unchanged despite worsening weather conditions, with strong winds and rough seas.
Moments after arriving on the island of Lesbos we witnessed a few boats arriving filled with people from Syria, Iraq and Afghanistan. The boats the refugees arrived on should only accommodate 16 people but each boat had approximately 50 people on them. Fear could be seen on the faces of every single person especially amongst the children. As soon as the refugees arrived we saw many women fall into sujood to thank Allah and many others embraced each other and with tears in their eyes it could be heard them making dua.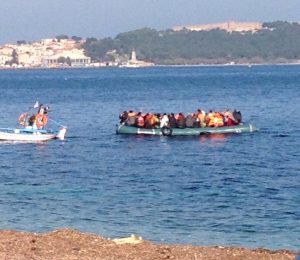 Some of the refugees needed urgent medical attention and alhamdolillah there were other organisations ready to assist anyone that needed medical attention. While in Lesbos we witnessed a very old lady come off the boat and suffer from a heart attack, alhamdolillah we were able to translate from Arabic to English for the medical team and the lady received aid and was eventually rushed to the hospital.
The weather in Greece is getting very cold and many of the refugees arrive with no shoes and with their clothes drenched in sea water. One man we assisted could not walk as he had been sitting in the cold for hours and he had lost all movement in his feet.
One mother from Syria told us:
"I know we are safe, and I know we are lucky, and that means everything. But its beginning to hit me that getting to Europe isn't the end of our problems. Getting to Europe was just the beginning."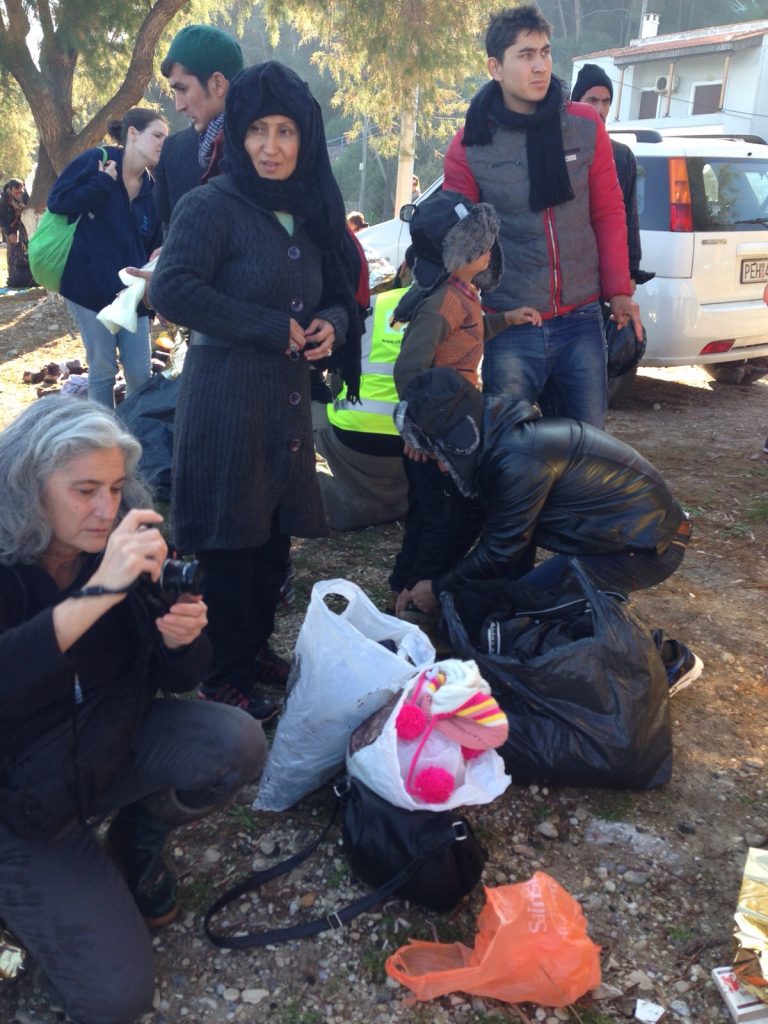 We visited the Karathapai refugee camp and the Morin camp and the conditions of the refugees was very difficult to see, especially in the Morin camp. The camps can get filled very quickly and when people from so many different backgrounds are restricted to a confined area the gloom of uncertainty is clearly visible on so many faces.
Over the course of the next few weeks Caravan of Mercy will be providing 10,239 refugees with hot meals in both the Karathapai and Morin refugee camp. In addition to the hot meals 562 emergency packs will also be distributed to refugees immediately after they have arrived on to the island.
The emergency packs will consist of the following items:
1 blanket
Bottle of water
Chocolate
Biscuits
Fruit
Croissant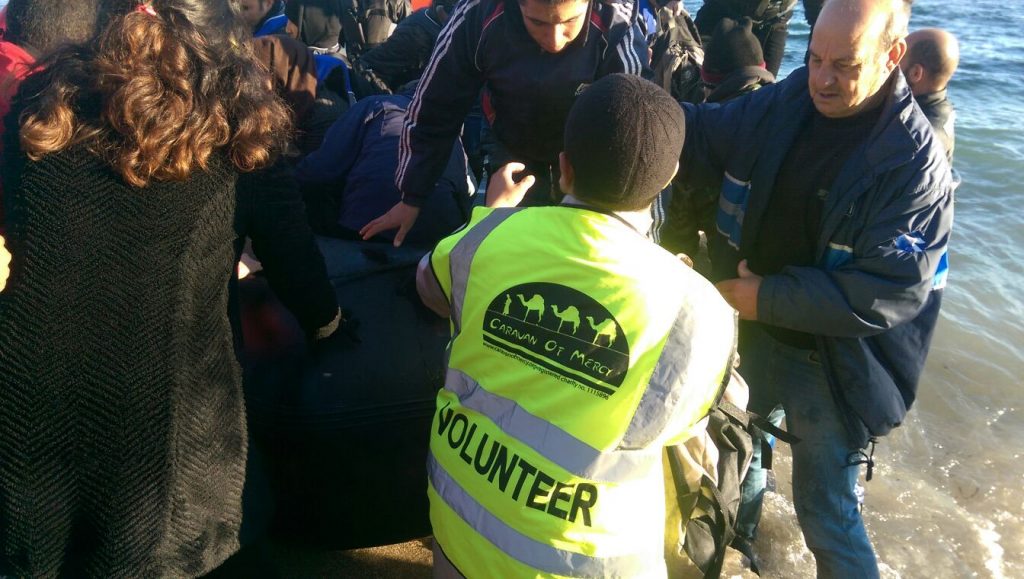 While on the island of Lesbos we met an eighty year old grandmother who had arrived with her two grandchildren. She told us that the only reason she's left her home in Halab is due to the war taking place. She said that she has lost everything to this war: her son, her daughters and some grandchildren, and she said I have chosen to come Europe to get my living grandchildren here so they don't face the difficulty of living in a war torn country. She went on to say that now that I have got them here I can die in peace and you Muslims have the responsibility to look after your brothers in Islam the way the ansaar looked after the muhajirs.
Nearly every single refugee has a story to tell, a story of immense courage, bravery and at the same time sadness. It really makes you think that what difficulty must these refugees have gone through to abandon their homes and come to a new country where they will face so much uncertainty.
Although we refer to them as "refugees" we do so with a heavy heart. Instinctively, we know that they are individuals, people with unique stories, and we yearn to see them as individuals. There is no way that we can begin to hear their stories but we can remember that they carry those stories and that the stories make them who they are.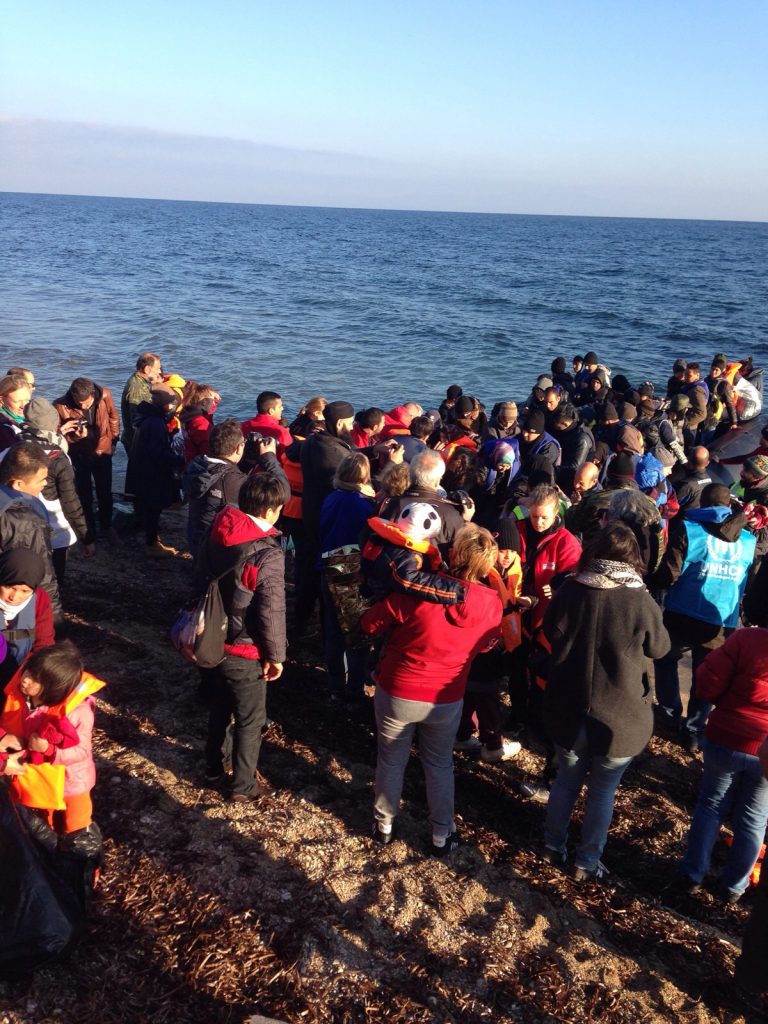 Allah have mercy upon our brothers, sisters and young ones, protect them from adversities and calamities and shower with his blessings. Ameen.
The truth of the matter is that these people need our help, and the amazing thing is by us helping them we are actually making our Akhirat.